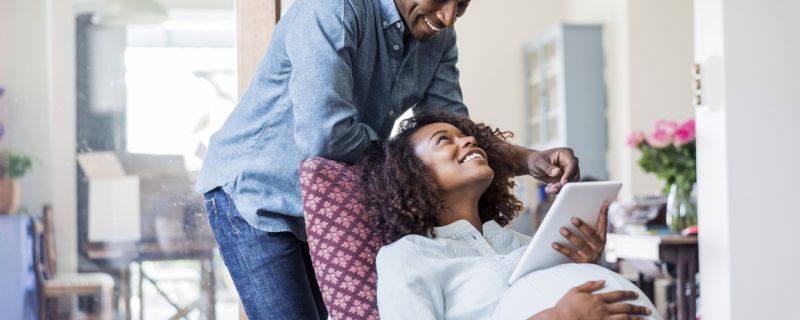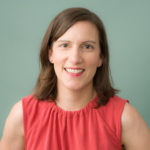 By Emily Mounts, MS, CGC; Director of Genomic Services + Genetic Counselor
Preimplantation genetic screening (PGS, or Comprehensive Chromosome Screening, CCS) is now widely used in the IVF field to identify and transfer embryos free from major chromosome abnormalities. As a genetic counselor, one of the most important aspects of my role is arming patients and providers with accurate information about the risks, benefits, and limitations of PGS. Here are five of the most common myths about PGS, dispelled.
Myth #1: I have a healthy family history and normal genetic carrier screening, so PGS is not necessary for me. 
PGS tests for the number of chromosomes present in the cells of the embryo, similar to looking at the number of books on the shelf of the human genome.  The chromosome abnormalities detected by CCS, such as extra or missing chromosomes, occur randomly. The vast majority of the time these changes are not inherited from the sperm or egg provider, which is why a healthy family history, unfortunately, does not reduce the risk for chromosome problems in embryos (though family history is important for many other reasons!).
In addition, chromosome changes differ from gene mutations (changes in the "letters or words" of the DNA) such as those detected by carrier screening – cystic fibrosis or Tay-Sachs disease, for example. Even if you are at low risk for having a child with a recessive genetic disease based on your genetic carrier screening results, there is still a relatively high chance for chromosome problems to occur in your embryos. This is the case because chromosome abnormalities are surprisingly common in early embryo development.
The only significant risk factor that appears to influence the rate of chromosome abnormalities in embryos is maternal age – but even for women in their 20s, an average of 35% of embryos have abnormal chromosome results on PGS.
Myth #2: Embryo biopsy is harmful to the embryo or baby.
In order for your embryos to undergo PGS, they must first have a small number of cells removed by an embryologist. On the 5th or 6th day of the embryo's development, the embryologist uses a laser to biopsy ~5-8 cells from the future placental cells of the embryo. In experienced hands, the vast majority of embryos survive the biopsy.  At ORM we have biopsied over 17,000 embryos since 2010, and fewer than 0.05% of these did not survive the biopsy procedure. Unfortunately, to date no comprehensive studies have been completed on the health of the pregnancies or babies that have resulted from biopsied embryos; therefore, we counsel our patients that there is a possibility that this data could eventually reveal some kind of concern. At the current time, however, there are no studies suggesting that there is a detrimental effect of a day 5-6 biopsy on the ability of embryos to implant, on the development of the fetus or the placenta, or on the health of the baby that results.
Myth #3: PGS will make sure that my baby is genetically healthy.
When an embryo is deemed "normal" by PGS, it means that the PGS laboratory has concluded that the biopsied cells from the embryo most likely have 46 chromosomes. Therefore, these embryos – and the babies that result – are very unlikely to have a major chromosome change such as those associated with Down syndrome or other chromosomal syndromes caused by extra/missing whole chromosomes. The fact is, however, that the majority of genetic diseases, congenital birth defects, and learning issues that can occur in babies are not uncovered by routine PGS. There are a number of reasons for this: these disorders may be caused by genetic changes that are too small or subtle for PGS to identify; we may need to have prior knowledge of a risk factor in order to offer appropriate testing for a disease, or we may not even have an understanding of the cause of these conditions.
Your genetic carrier screening and family history evaluation are important adjuncts to PGS: these tools can help genetic counselors identify any additional specific factors that increase your chance to have a child with a disorder that is not detectable by routine PGS. For example, if you have a family history of a condition that is possibly inherited, or if you and your partner are discovered to have a higher risk for a recessive disease through carrier screening, your options for reducing these risks (such as preimplantation genetic diagnosis) can be explained.
Myth #4: PGS is not helpful if there is a low number of embryos.
If your IVF cycle results in a low number of embryos, you may wonder whether PGS is helpful. After all, if there are only one or two embryos there may be no choice to be made regarding which embryo(s) to transfer. It is important to understand, though, that performing PGS prior to embryo transfer may still provide useful information for you. First, it can help avoid transferring an embryo that will not implant (due to certain abnormal chromosome problems). Since each transfer can have a physical and emotional impact, you may appreciate the opportunity to recognize these embryos. Second, PGS can prevent some cases of miscarriage. About 50% of all miscarriages (regardless of age and how a person conceived) are caused by randomly-occurring chromosome abnormalities. Since PGS identifies most of these embryos, it will decrease the risk of miscarriage for some patients. Finally, some patients appreciate that PGS can be used to recognize embryos that, if transferred, could have resulted in the birth of a baby with a chromosomal syndrome. Avoiding transfers of such embryos decreases the chance of conceiving a pregnancy with certain physical or mental challenges that may or may not have been recognized by prenatal screening.
Myth #5: PGS negates the need for prenatal screening.
The vast majority of embryos that test normal on PGS and implant will go on to make babies that have a normal number of chromosomes (46). In very rare cases, however, PGS gives "false-negative" results and the baby has an extra or missing chromosome despite the PGS results having been normal. This can happen due to technical limitations of the testing or due to biological differences within the cells of the embryo, such as when the cells from the placenta test normal even though the cells that go on to make the baby may have an abnormal number of chromosomes (mosaicism). Because of these limitations, you may wish to have a prenatal screening test (such as noninvasive prenatal screening or ultrasound) or a prenatal diagnostic test (such as chorionic villus sampling or amniocentesis) for fetal chromosome abnormalities in the pregnancy. If you've had PGS, you should talk with your doctor and/or a prenatal genetic counselor to determine which prenatal test, if any, is right for you. Be sure your provider understands that you had PGS on your embryos, the accuracy of the test, and the specific technology that was used so they can counsel you appropriately on your options. If you need assistance, we are always happy to help you bridge the conversation about PGS with your prenatal provider.
For individual questions regarding PGS, please contact your IVF care team.  Speak to an ORM's genetic counselors
Contact Us