Our clinical genomics team is here to help you understand genomic information, make the choices that are right for you and your family, and guide you through the genetic evaluation and testing process.  While staff members featured here are key players in your genomic care, our incredible physicians, nurses, IVF coordinators, donor coordinators, patient services staff, and administrative staff each play a key role in providing you with compassionate care and expertise.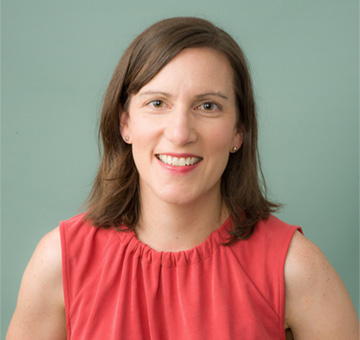 Emily Mounts, MS, CGC
Director of Genomic Services + Genetic Counselor
Emily is a board-certified clinical genetic counselor and Director of the ORM Genomics program. She completed her Bachelor's degree at the University of Michigan and her Master's degree in Genetic Counseling at the Medical College of Virginia. She has been a clinical genetic counselor for 18 years, during which she has counseled thousands of patients to help them make informed choices about prenatal and preimplantation testing. She is actively involved in the genetic and family history screening of egg donors and prospective parents at ORM. Emily has a passion for helping patients and providers navigate the increasingly complex world of reproductive genomics and enjoys working with the ORM team to provide compassionate, individualized care for each patient. Her professional interests include the genetic causes of infertility, carrier screening, egg and sperm donor screening, prenatal diagnosis, and ethical issues in preimplantation genetic testing.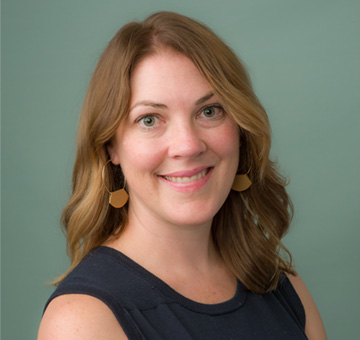 Serena Talcott Baughman, MS, CGC
Genetic Counselor
Serena is a board-certified clinical genetic counselor on the ORM genomics team. Before becoming a genetic counselor Serena completed her Bachelors and Masters degrees in teaching at Lewis and Clark College in Portland, OR and taught high school biology for ten years. Serena joined ORM after receiving her Master's degree in Genetic Counseling from the University of British Columbia in Vancouver. She provides genetic consultations for patients considering preimplantation genetic diagnosis and screening, who are carriers of genetic disorders or chromosomal translocations, and who have personal or family histories of genetic conditions. She also provides genetic counseling expertise in her work with our egg donors, embryo donation program, and in-house sperm donors.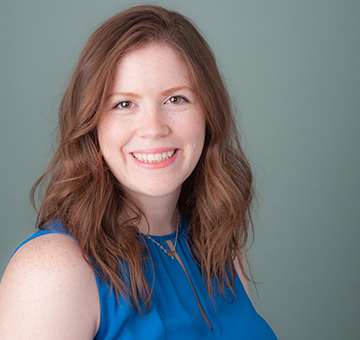 Gena Shepherd, MS, CGC
Gena is a board-certified clinical genetic counselor on the ORM genomics team. Gena completed her Bachelor of Science degree at the University of Regina in Saskatchewan, Canada and received her Master's degree in Genetic Counseling from the University of British Columbia, Vancouver. Gena previously worked as a clinical genetic counselor in Newfoundland, Canada where she counseled patients on age-related genetic risks, carrier testing, and hereditary cancer. She also worked closely with pediatric and adult populations being evaluated for genetic conditions. We are thrilled that Gena joined our team in September 2016 and now provides genetic consultations focusing on our egg donor and embryo donation programs.
Our embryology and in-house laboratory genomics teams ensure that your genomic testing is done with care and precision. They skillfully grow and biopsy embryos, process and test genetic samples, monitor quality control, and perform genomic research that contributes to improved patient care.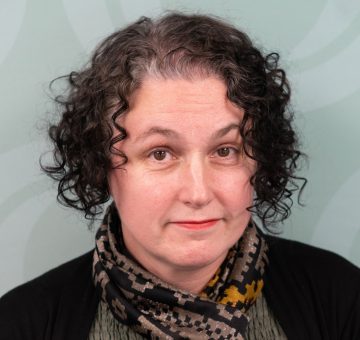 Alison Coates, PhD
Embryology Laboratory Director
Alison began her Embryology career in the UK in 1987. She graduated from Hull University with a BSc in Zoology, specializing in murine embryology. Within her almost thirty years of experience, she has seen many changes in the world of IVF. She worked as an embryologist at the Hammersmith Hospital, London (where the world's first clinical PGD cases were performed), at Leeds General Infirmary in the north of England, and in the Middle East before settling in Portland in 1999 to create and direct the Reproductive Medicine Laboratory at ORM.
Alison recently orchestrated the sophisticated design and move of the ORM laboratory to our new Downtown Fertility Center. She received her PhD in Genetics from Kent University in the UK. Her research interests include mosaicism in blastocysts, defining which IVF patients benefit from comprehensive chromosome screening (CCS), best practices for transfer of CCS-tested embryos (fresh vs. frozen), and sperm quality and its effect on embryonic aneuploidy.