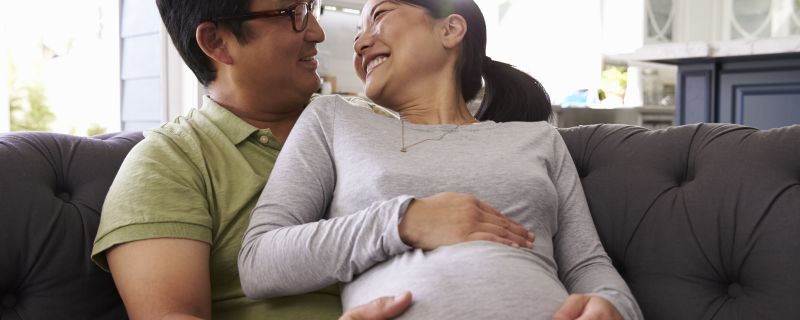 Join us for a free educational webinar designed to help patients and providers understand how preimplantation genetic diagnosis (PGD) can be used as a powerful tool to end the cycle of hereditary cancers.
Two dates and times available: 
Wednesday, November 8th at 4:00 p.m. and Wednesday, November 15th at 12:00 noon
What is preimplantation genetic diagnosis (PGD)?
PGD involves using in vitro fertilization (IVF) to create embryos, which can be tested for a familial genetic condition, such as a hereditary cancer syndrome. An embryo that did not inherit the genetic condition is transferred into a woman's uterus in the hopes of achieving a pregnancy.
Patients choose to do PGD with IVF to dramatically lower the chance of having a child with a certain genetic or chromosomal condition. Studies have shown that PGD can provide optimism and peace of mind during pregnancy and after birth.
If you and/or your partner carry a hereditary cancer syndrome that could affect your future family, you may wish to undergo IVF with PGD. Find out if PGD is an option for you or your patients.
This webinar is led by two of ORM's reproductive and genetic experts: Elizabeth Barbieri, MD; Emily Mounts, MS, CGC

Elizabeth Barbieri, MD
Reproductive Endocrinologist
Elizabeth Barbieri, MD, is a board-certified specialist in reproductive endocrinology and infertility. Dr. Barbieri joined ORM in 2009 and has extensive expertise in the field of in vitro fertilization. She is particularly interested in genetic etiologies of infertility, preimplantation genetic diagnosis, and egg freezing.
Emily Mounts, MS, CGC
Director of Genomic Services + Genetic Counselor
Emily Mounts is a board-certified clinical genetic counselor and Director of the ORM Genomics program. Emily joined ORM in 2012. Her professional interests include the genetic causes of infertility, carrier screening, egg and sperm donor screening, prenatal diagnosis, and ethical issues in preimplantation genetic testing.
Topics Covered in this free webinar include:
Hereditary cancer syndromes
Why patients choose to do PGD for hereditary cancer syndromes
Examples of hereditary cancer syndromes for which PGD is possible
IVF and PGD Overview
Comprehensive Chromosome Screening
Patient stories and testimonials
Myths about PGD
ORM Genomics, a division of Oregon Reproductive Medicine, uses the latest genomic technologies to aid patients with infertility in achieving success with fertility treatments and to help those who wish to reduce the chance that their children will have a specific genetic condition, such as a hereditary cancer syndrome.
More information on preimplantation genetic diagnosis (PGD) can be found here.
Additional Resources:
PGD for Hereditary Cancers- Provider Handout (PDF)
PGD for Hereditary Cancers- Patient Brochure (PDF)